We usually follow the rules of table manners when we are eating, but did you know that there are manners for wine tasting too? Let's understand more about the wine tasting manner in this post!
食飯嘅時候我哋會注重餐桌禮儀,但你又知唔知道,品酒嘅時候我哋亦需要記得當中嘅禮儀呢?不如我哋一齊嚟了解吓品酒嘅禮儀啦!
Firstly, we will look at the colour of the wine. Red wines should range in colour from deep purple to brick red; while white wines range from lemon gold to golden amber.
首先,係品酒前都會先觀察酒嘅顏色。通常紅酒會呈深紫到磚紅色,而白酒就係從檸檬金到金琥珀嘅顏色。
Then, put your nose in the glass and take a breath. Usually, older wines should have subtler aromas.
其次,聞吓玻璃杯入面酒嘅味道,如果係陳年嘅葡萄酒會散發出微妙嘅香味。
After that, taste the wine by filling your mouth about ½ full and subtly swish the wine around in order to taste the wine delicately.
然後,品嘗一啖酒,大概填滿嘴入面½滿,然後輕輕係舌頭上𠺘一𠺘,以細味品嘗酒嘅味道。
At last, we will spit it out and drink some water to wash our mouth, in order to remove the taste of the previous wine, so as not to affect the taste of the next wine.
最後會將佢吐返出嚟,再飲啖清水清一清口腔餘下酒嘅味道,以防影響到下一款酒嘅味道。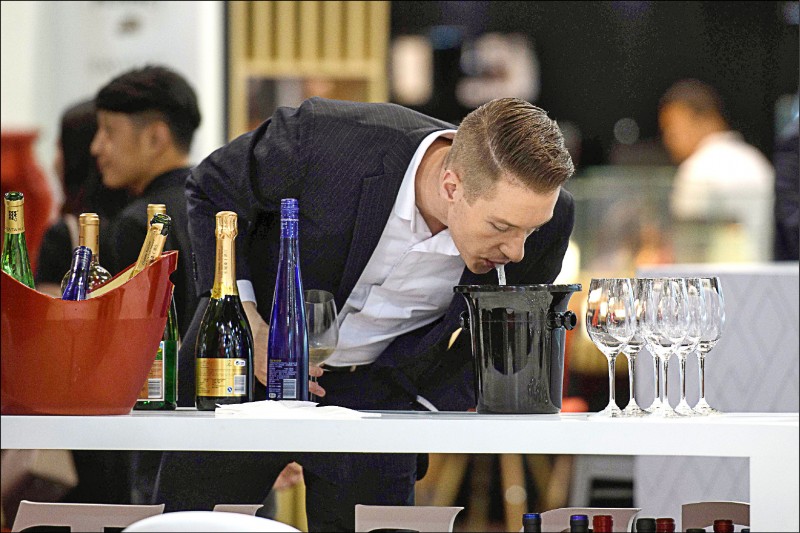 Let's join our wine tasting tour, apply the manners you learned and taste the fantastic wine!
一齊嚟參加我哋品酒體驗,學以致用,一齊品嘗美酒啦!