Santa Claus is coming to town~ It is December in a blink of an eye, and we are going to welcome another new year! But before the arrival of 2023, let's celebrate Christmas and New Year's Eve together with your friends! But what about exchanging gifts with your friends during a Christmas party? Huh? Haven't thought about buying what kind of gift yet? Don't worry! The following wines might help you! Let's pick one to exchange gifts and drink at your party! 
又到聖誕,又到聖誕!眨吓眼就到12月,準備就要迎接新嘅一年啦!但係2023年嚟到之前,梗係要約埋一班朋友仔慶祝聖誕節同埋之後嘅除夕倒數啦!但開party又點少得交換禮物嘅環節呢?咩話?未諗到買咩禮物?唔緊要!以下呢幾款葡萄酒實有一支啱你心水!一齊嚟揀返支交換禮物同係party飲嘅酒啦!
Blu Millesimato Extra Dry DOC Prosecco Magnum 1.5L
維多卡酒莊 冰藍 氣泡酒 1.5L
A terrific sparkling wine with an elegant floral bouquet. It has the perfect balance between acidity and softness. It is suitable for you and your friends to drink while celebrating Christmas!
一款非常優秀嘅氣泡酒,裏面帶有優雅嘅花香味,而酸度同柔軟度之間亦有完美嘅平衡,同一班朋友慶祝嘅時候飲就啱哂啦!
Rose DOC Prosecco Extra Dry
維多卡酒莊 紅點 玫瑰紅氣泡酒
The elegant pink of this wine is combined with the subtle and persistent perlage. In the mouth this sparkling wine is fresh and fruity, in a skilful combination of acidity and sweetness, which maintains an excellent balance. Undoubtedly an excellent choice for your Christmas party.
呢款酒優雅嘅粉紅色同微妙而持久嘅香氣互相結合,散發出令人愉悅嘅芬芳香氣。氣泡酒係口中清新而帶果味,酸度同甜味巧妙地結合,保持咗極好嘅平衡。 無疑係聖誕party上絕佳嘅選擇!
After exchanging Christmas presents, it's time to celebrate the end of 2022 in the countdown to New Year's Eve. The following places can see the scenery of Victoria Harbour up close. When you are counting down to New Year's Eve, let's say goodbye to 2022 with beautiful scenery and welcome the new beginning of 2023!
聖誕節揀完禮物交換就梗係揀去邊到除夕倒數,慶祝2023年嘅嚟啱啦!以下嘅地方都可以近距離見到維港嘅景色,等你係跨年倒數活動嘅時候,以靚景歡送2022年,迎接2023年嘅新開始!
星光大道 Avenue of Stars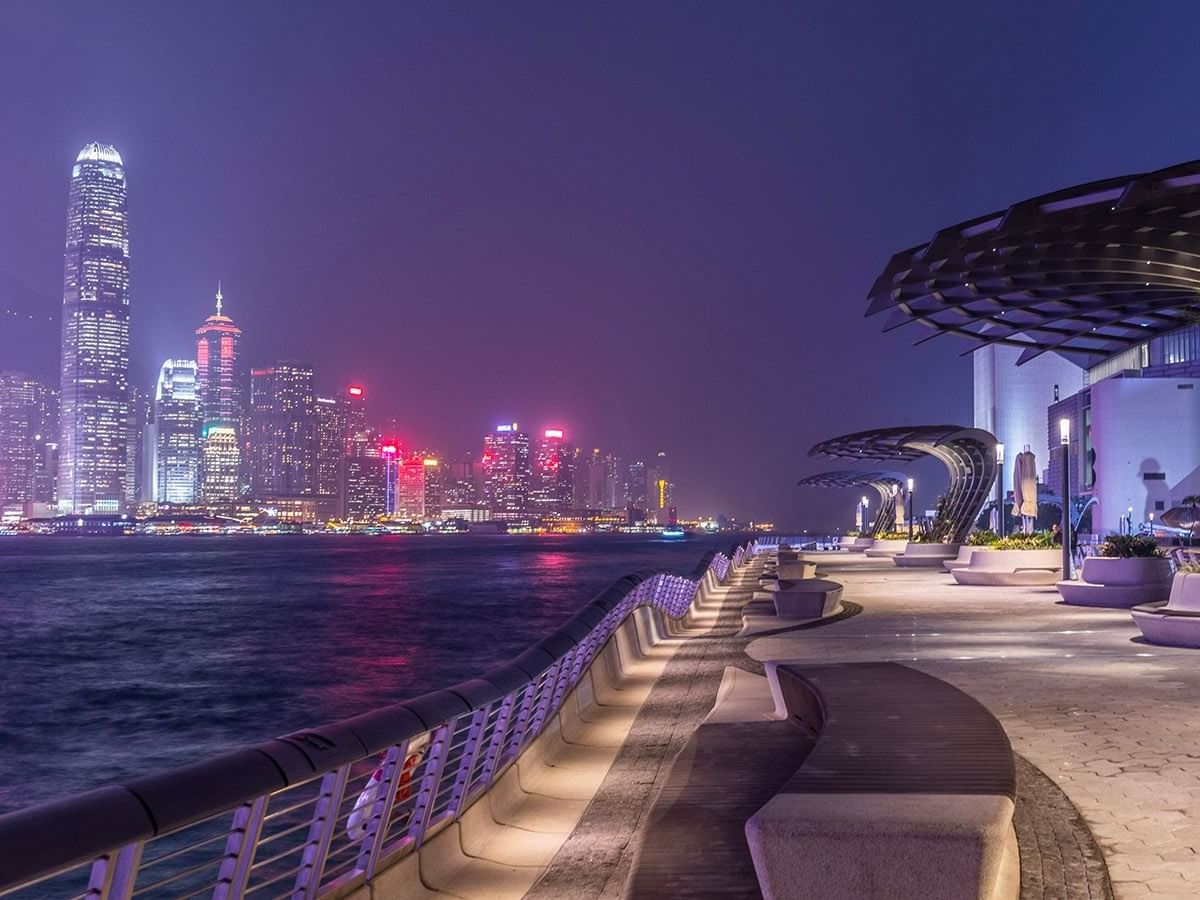 西九龍藝術文化區 West Kowloon Cultural District