Have you felt the coolness recently? That's right! Autumn has finally arrived! The weather of Autumn is really fine for outdoor activities. In addition to hiking, you can also go for a fall picnic! Let me recommend a few Hong Kong picnic spots for you, coupled with the sparkling wine, ready to have a relaxing fall picnic and take gorgeous photos with your friends!
大家最近有冇感受到一股涼意?無錯!秋天嚟啦!秋天嘅天氣就最適合做户外活動,除咗可以去行山之外,當然就唔少得去野餐啦!等我為大家推介幾個香港野餐聖地,帶埋維多卡酒莊嘅氣泡酒,呢個週末約埋朋友仔一齊去野餐兼打卡呃like啦!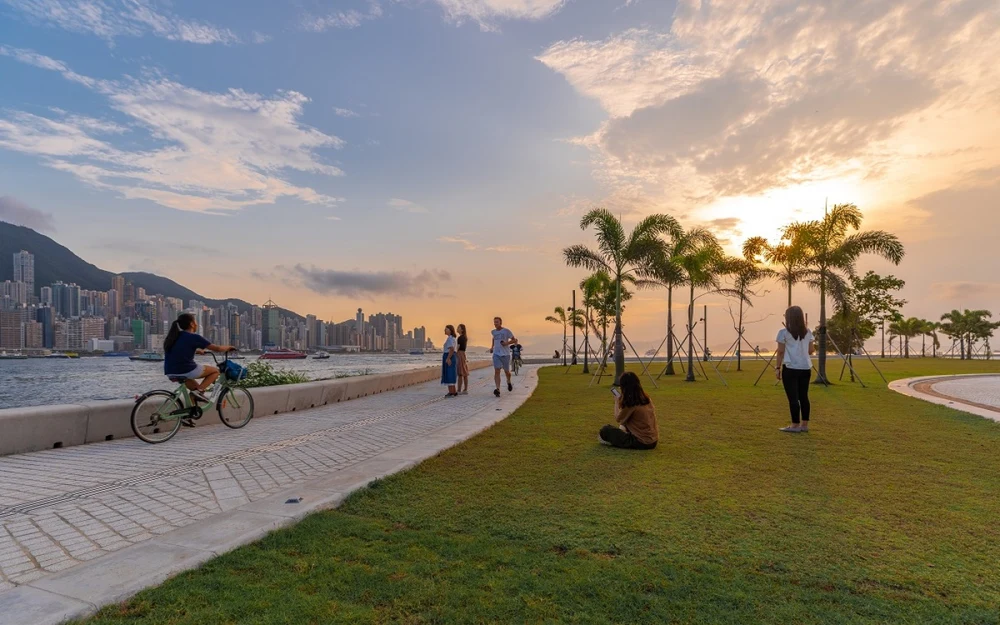 The West Kowloon Waterfront Promenade, which is located in the southwest of the West Kowloon Cultural District, nearby the Kowloon station and West Kowloon station, is a recent hot spot for taking photos. Besides the large green lawn, there are also many restaurants and cafes by the sea. You can enjoy a relaxed picnic on the large green lawn while enjoying an invincible sea view of Victoria Harbour.
西九海濱長廊位於西九文化區西南部,鄰近九龍站同高鐵西九龍站,係近年新興嘅打卡點。除咗有個大草地,海旁亦有不少嘅餐廳同Cafe,可以一邊係大草地上野餐,一邊欣賞維多利亞港嘅無敵海景,夠哂chill。
添馬公園 Tamar Park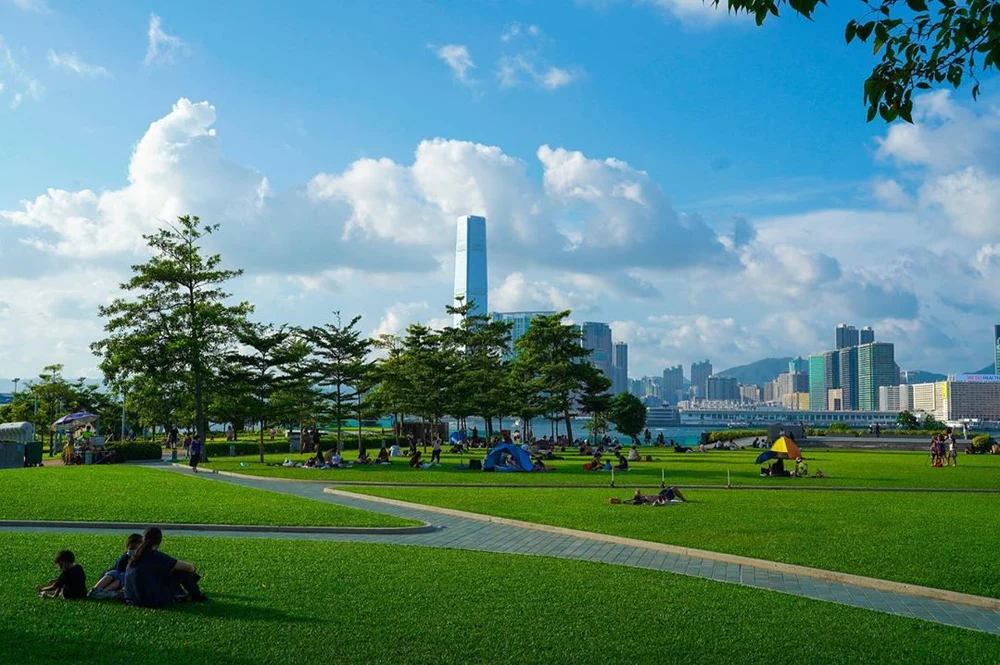 The Tamar Park near the MTR Admiralty Station which is very convenient. There are many large green lawns in the park for us to have a picnic and take a rest, even allowing us to sit from morning to night. There is also a large dog park, if you have dogs, you can try to take a walk with them!
添馬公園鄰近港鐵金鐘站,交通非常方便。公園內設有多片綠油油的大草地,供市民野餐休憩,由朝坐到晚都冇問題;公園內亦有頗大的狗公園,可讓有養狗的朋友與狗狗一起散步。
山頂公園 Victoria Peak Garden
The Victoria Peak Garden is located on Victoria Peak. It is based on the theme of an English-style garden, and there are a lot of benches, which is very suitable to have a picnic. The park is located on the highest point of Hong Kong Island, from here you can feel a wider field of vision, overlook the view of Hong Kong Island, and experience the feeling of being at the top of the world. Also, it is also a pet-sharing park, remember to bring your pets to relax! 
山頂公園位處太平山,以英式風格庭園為主題,而且有唔少枱凳,十分適合大家野餐。公園位於港島最高處,從這裏你可以感受到更廣闊的視野,俯瞰港島景色,體驗君臨天下的感覺。另外,山頂花園亦係寵物共享公園,記住帶埋毛孩嚟放電呀!